48.89° N 2.37° E
Various materials, 2019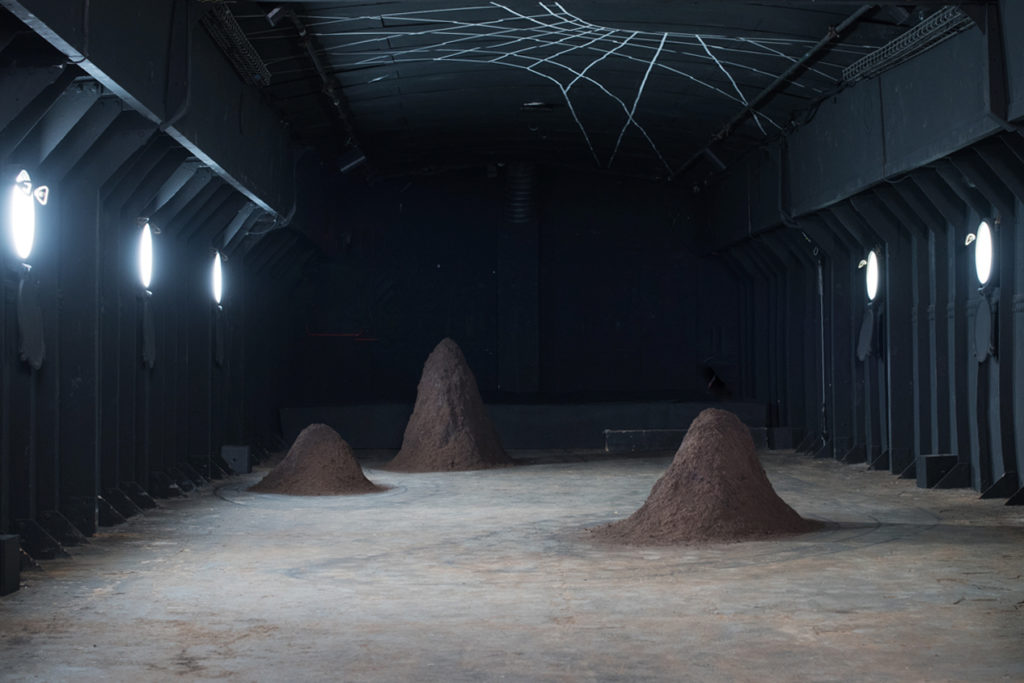 A barge like a ship. Inside we penetrate a thin infra, a horizontal breach between aquatic and celestial. On the ceiling, traces from solar diagrams used in architecture, schematize the course of the sun in place and axis of parking the barge. On the ground, curves evoke the flow of water circulating below and deviated by a few mounds of sand and earth, vestiges of the past activity of the barge.
In this graphic space are diffused sounds oscillating from water to ether, where aquatic sounds intermingle with those, more allegorical, of our galaxy via sound translations of frequencies emitted by stars and planets.
A stroll in a graphic space making visible the movements flush with the barge, an immaterial and dreamlike navigation, with a vertical drift between the earth and the cosmos.